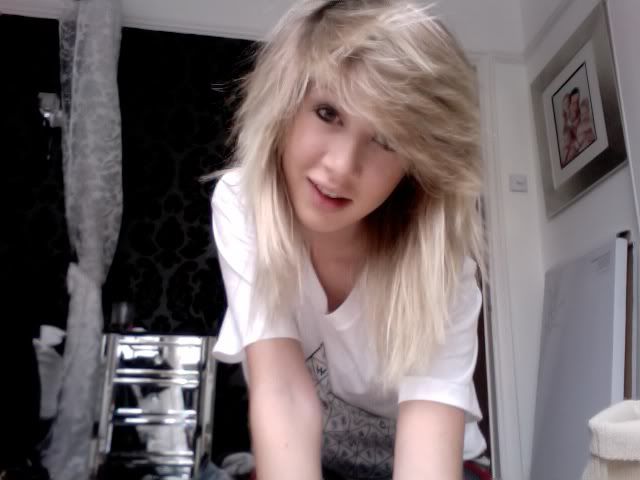 so actually i'm finding these round up things kinda difficult! i'm not sure as to what to put into them, even though i came up with the idea haha. so i have decided that it shall be the day where i post anything random that i like with a song or something, i dont know. i also could feature people's shops etc. to help get the word around about their passions! :D if you have any interest in being featured please do contact me!
this week i have chosen to feature
hide and seek clothing
. i stumbled across this store a few weeks ago and fell in love with everything! i actually bought the
wake up tshirt
shown in the picture above to the left and it arrived the other day! you may not be able to see it but i am wearing it in the two pictures at the top! it looks great if you layer it and shove on a check shirt on the top! :D it's also insanely soft and comfortable to wear. i bought the size medium and it's kinda baggy on me, as it is more of a size 12 whereas i am a size 8-10 but it's okay because i like my tshirts baggy(: i also just noticed another tee on their site which i'm putting on my christmas list! it's the
mountain logo tee
and it's the picture above to the right.
but enough of that for now, if you have noticed, i have redesigned the whole site! it is still a bit pinky and girly but it's a little more personal to me now, and any new jewellery i'm making will be too(: i spent quite a while with all the coding etc and i would really like your honest opinion if anyone is willing to share? thank you (:
oh and here's the song i promised you guys, it's probably not what most of you will be into but i absolutely love it, dubstep is lit my favourite music at the moment (: it's called machine gun 16 bit remix by noisia.